17 November 2023
City Plumbing has helped support an inspiring project to build a new children's counselling and therapy centre for Treetops Hospice, thanks to the BBC's DIY SOS: The Big Build team. 
Treetops Hospice, in Risley, has been supporting adults with life-limiting conditions for over 40 years, providing nursing care and emotional support for bereaved children and families across Derbyshire and Nottinghamshire.
It is already recognised as a centre of excellence for children's counselling but needed a purpose-built centre tailored exactly to the needs of all those who access it.
That is where The Big Build team, in collaboration with Radio 2 and Children in Need stepped in.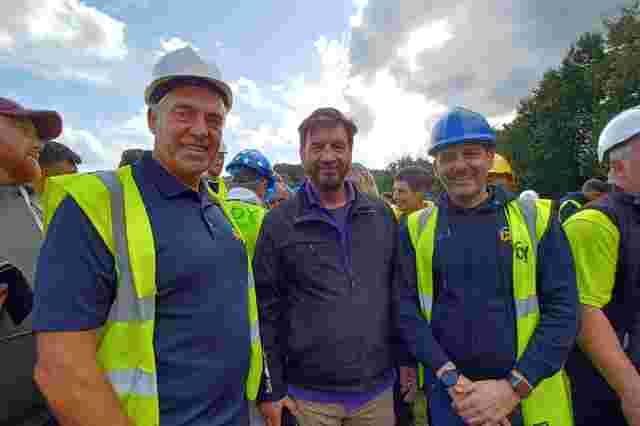 DIY SOS Children in Need 2023 saw Nick Knowles, and his trusty team of Chris, Billy & designer Gabrielle Blackman joined by BBC Radio 2 presenters, who donned their steel toe capped boots, high viz and hard hats to help make a difference. 
As usual, they were also helped by an army of volunteers to create the charity's new building - from the ground up - in just 10 days. 
City Plumbing was delighted to play a part, donating first and second fix plumbing and heating to support the project, from its Burton on Trent branch.
The end result? Well, you'll need to watch the programme to see the full picture, but it delivered a centre that will welcome children and put them at ease from the moment they step through the doors. A crucial space for families who are going through some of the toughest times.
It was a true inspiration to see how an entire community worked together to build a centre for such a worthy cause.
You can watch the full episode on BBC iPlayer.